It's back to school time. The smell of new notebooks and Ticonderoga pencils (I mean they have the best erasers am I right?) fill the air. Staying up all night trying to pick out an outfit for the first day back. Except now with COVID-19 your outfit will most likely be a comfy pair of leggings and t-shirt as you attend classes from your home. Here are some of my desk favorites to help me tackle my first year in a PhD program:
Blue Light Blocking Glasses
Since I work from home and will now attend classes virtually I will spend a tremendous amount of time in front of a computer. In the past, I tend to get migraines around hour 12. I am hoping these blue light blocking glasses will help the headaches as well as improve my sleep. I ordered them from Eye Buy Direct. I was able to add my prescription to them as well so I could wear them while watching tv and doing other blue light activities.
Hanging File Holder
While we are entering the virtual era, I still like having some things printed for quick reference. After all, technology can and will fail us when we need it the most. I refuse to have a cluttered desk and it's very important that every piece of paper has a home. I purchased two small tabletop hanging file holders from Target for only $13 a piece. In addition, I picked up some cute inside folders for them while I was there. Click here to view.
Planner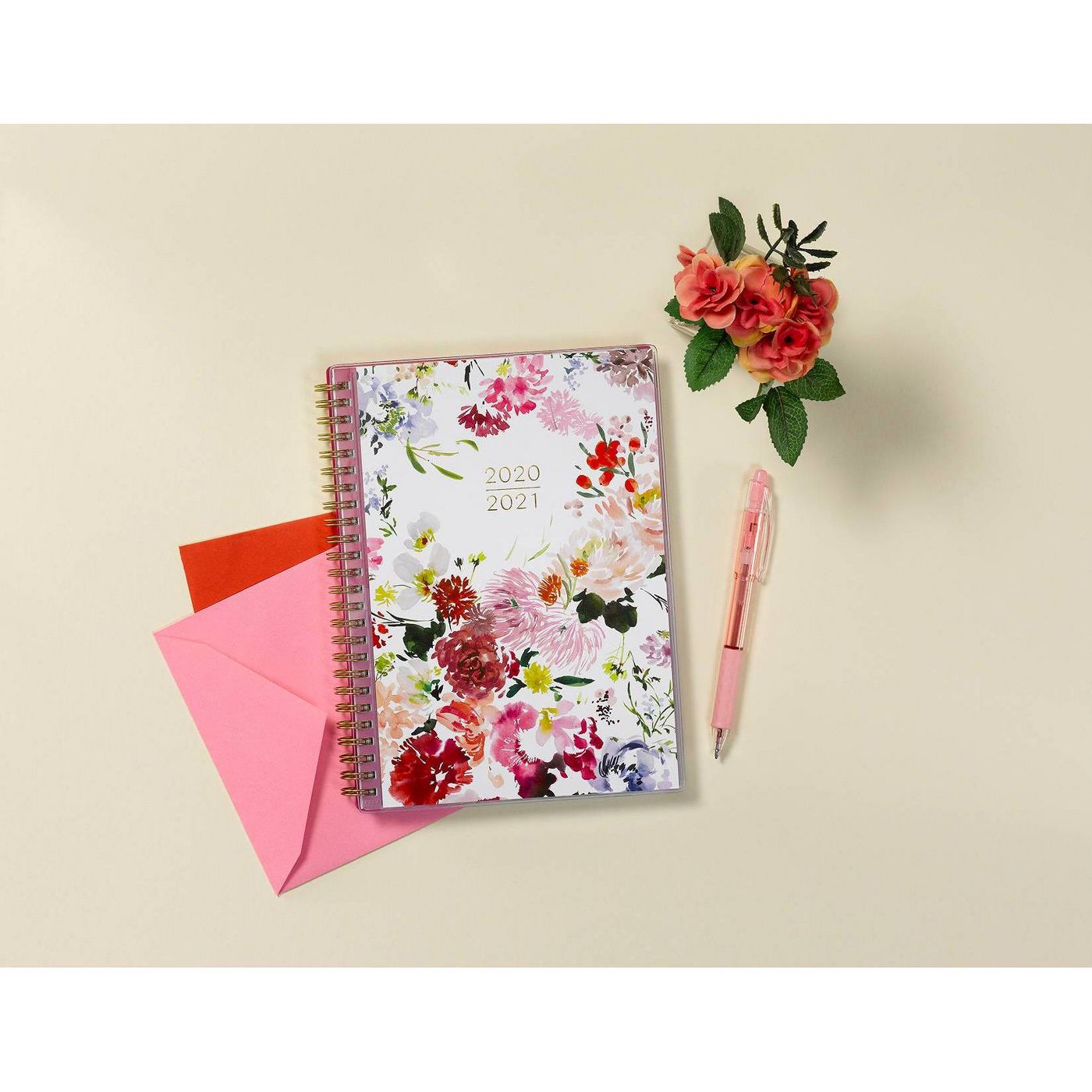 Organization is key! While I use my calendar on my iPhone which syncs to my MacBook, I love the security of a physical planner. I only write school related things in my planner. Sometimes our calendars become bombarded with appointments and reminders, having a dedicated place for my school assignments really helps (yes I know you can create separate calendars on your phone, but I like what I like).
Hand Lotion
Is anyone else washing/santizing their hands a million times a day? No? Well you should be! As Raven would say "Ya Nasty". If you are, good job, then you know your hands are probably dry and ashy. I like to keep hand lotion on my desk so that after breaks, it's within reach. The Bath & Body Works Stress Relief Lotion is great, it hydrates and relieves your stress at the same time. Now if only, it could clear my acne and help me drop me 50 lbs, but that's another story for another blog post. If you have sensitive skin or just aren't a fan of the fragrance, I also recommend the Cerave Therapeutic Hand Cream.
Technology
While I am not a tech junkie, I consider myself to be more tech savvy than the average person. Working solely on a laptop can become frustrating. I purchased an additional monitor for work in the beginning of the pandemic. It became my best friend when I realized I could use it for my personal computer as well. I do have a different keyboard and mouse set but I will link an affordable version with a great rating. Let's talk about the game changers in my life:
Wireless Keyboard and Mouse Combo
While there are so many more things I love about my desk such as my fan and weekly flower arrangements, I have to draw the line somewhere. Thank you for reading and I wish you all the success if you are endeavoring on your graduate school journey.
"Success is a journey, not a destination. The doing is often more important than the outcome".

-Arthur Ashe